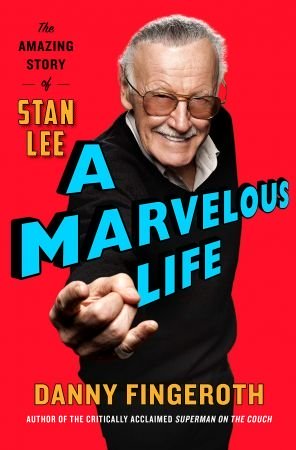 A Marvelous Life: The Amazing Story of Stan Lee (Audiobook) l English | ISBN: 1250133904, 1471185753, ASIN: B07YBGTWJW | 2019 | [email protected] | 16h | 440 MB

The definitive biography of the beloved - often controversial - co-creator of many legendary superheroes, A Marvelous Life: The Amazing Story of Stan Lee presents the origin of "Stan the Man", who spun a storytelling web of comic book heroic adventures into a pop culture phenomenon: the Marvel Universe.
Stan Lee was the most famous American comic book creator who ever lived.Thanks, especially, to his many cameos in Marvel movies and TV shows, Lee was - and even after his 2018 death, still is - the voice and face of comics and popular culture in general, and Marvel Comics in particular. How he got to that place is a story that has never been fully told - until now.With creative partners including Jack Kirby and Steve Ditko - with whom he had tempestuous relationships that rivaled any superhero battle - Lee created world-famous characters including Spider-Man, Iron Man, the X-Men, the Avengers, and the Hulk! But Lee's career was haunted by conflict and controversy. Was he the most innovative creator to ever do comics? Was he a lucky no-talent whose only skill was taking credit for others' work? Or was he something else altogether? Danny Fingeroth's A Marvelous Life: The Amazing Story of Stan Lee attempts to answer some of those questions. It is the first comprehensive biography of this powerhouse of ideas, who, with his invention of Marvel Comics, changed the world's ideas of what a hero is and how a story should be told.

Download From Rapidgator
https://rapidgator.net/file/5176a6dda53467c26d85ad478e5b9a71/M_F_T_A_Marvelous_Life_The_Amazing_Story_A.zip.html

Download From NitroFlare
http://nitroflare.com/view/5A14799F9F607C2/M_F_T_A_Marvelous_Life_The_Amazing_Story_A.zip