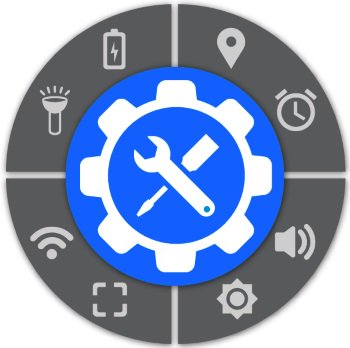 Shortcutter - Quick Settings v7.2.5
Requirements: Android 7.0+ | File size: 10,2 MB
Shortcutter is the ultimate Android Quick settings, shortcut Provider & toolbox giving you instant access to Apps, Contacts, Web Sites, Settings, Actions, Activities, Shortcuts & Services in an instant. It's simpler than it looks & it's free to use, with additional features for less than the cost of a cup of coffee, its also under constant development!.
Access 100's of shortcuts from your home screen launcher, the system quick settings pull-down shade, the Shortcutter always on top Side Bar/Launcher or via the Shortcutters Widget's.
CUSTOM SHORTCUTTER SIDE BAR / SIDE LAUNCHER:
• A Floating Toolbox or Swipe out Side Bar that's always on top and accessible
• Can be positioned at the right, left or bottom of your screen.
• Over 100 shortcuts available, including up to 40 Custom tiles giving you direct access to Apps, Activities, System Shortcuts, Direct Call, Direct Dial & Web Links)!
• Create your own theme, layout & design.
SYSTEM QUICK SETTINGS PULL DOWN TILES:
• Over 80 Additional Quick Settings Tiles available for the standard user
• Additional Tiles for Advanced users with a PC.
• And even more tiles for users with ROOT access.
Over 100 additional Quick Setting shortcut tiles for the power users out there.
EXPOSED LAUNCHER SHORTCUTS (MICRO APP'S):
• Shortcutter Exposed Launcher Shortcuts allow you to toggle settings & services from your app drawer, home screen, HTC Edge Sense, Tasker & more!
A NUMBER OF TILES & SERVICES REQUIRE ELEVATED PERMISSIONS:
• Admin - Screen Lock.
• Accessibility - Activity Detection, Power Menu, Recent Apps & Split Screen

https://rapidgator.net/file/c8c8306f6f412819fd74314a5f063e4d/Shortcutter_v7.2.5.apk.rar.html