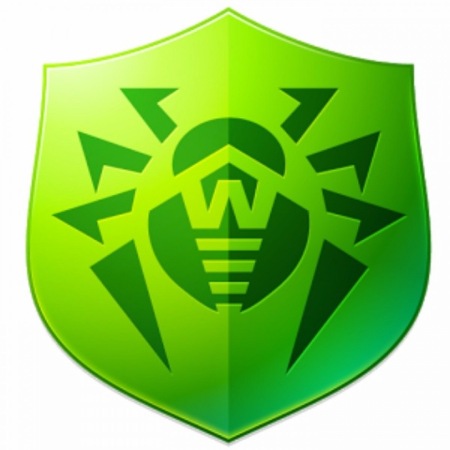 Dr.Web Security Space 12.0.1.2280 | 477MB
Dr.Web Security Space is comprehensive protection against all types of Internet threats: file and email antivirus, preventive protection, antispam, SpIDer Gate web antivirus and parental control with Dr.Web Cloud technology, Dr.Web firewall.
Dr.Web Security Space is a first-class solution for comprehensive PC protection against Internet threats: viruses, rootkits, email worms, hacker tools, spam, phishing, infected web pages. Installation of the program is possible on an already infected computer.
Dr.Web Security Space is the industry leader in the treatment of active infections, and can also be installed directly on an infected machine and has better detection and neutralization of complex viruses. The program implements a unique technology to block not yet known threats, which allows you to effectively carry out preventive protection and detect and neutralize viruses that exist only in RAM and are never found as separate files.
Additional Information:
The latest threats - will not pass
In the new version of Dr.Web 12 for Windows: the
functionality of the program has been significantly expanded;
The range of anti-virus protected entities (processes, system services, drivers, registry, WMI (Windows management instrumentation), tasks of the system scheduler, network connections of processes, events in the file system) has been expanded;
new progressive testing techniques were applied, including new non-signature threat detection methods and behavioral algorithms;
extended scope of heuristic detection algorithms;
The behavioral detection algorithms, which Dr.Web for Windows is so powerful, have been further developed. In version 12, they work side by side with signature and cloud technologies, leveraging the anti-virus kernel and Dr.Web Cloud to more effectively combat threats. The number of classes of threats they detect is expanded;
in order to maximize the accuracy of the Dr.Web verdict, various sources are used to make decisions about the harmfulness of a file or process.
The complex of improvements and innovations made it possible for Dr.Web version 12 to detect even more threats without constantly referring to the virus database and actually executing the suspicious code. For the user, this means an additional reduction in the load on the protected device.
New signature detection philosophy
In Dr.Web version 12 (and henceforth!), All malware attempts to execute code in the system or start malicious activity are intercepted in a timely manner and subjected to signature verification. This method is used to the maximum in all subsystems and scan components, as well as in the Dr.Web Proactive Protection.
This leads to an acceleration of detection, reducing the potential of malware not only to harm the system, but even just to start acting!
New incredible features of Dr.Web heuristic algorithms
Just one fact.
It was Dr.Web's heuristic that detected the sensational WannaCry Trojan, thanks to which none of our clients suffered.
Heuristic algorithms were radically reworked to detect "disembodied" threats, the number of which is growing day by day and which is very difficult to detect due to the nature of the implementation of this type of malware.
Added heuristic algorithms for detecting attacks of the LOLBINs / LOLScripts class (Living Off The Land Binaries And Scripts). To perform them, trusted processes are used, to which antiviruses do not respond. According to some estimates, in 2017 this class accounted for more than half of all attacks.
They stop new heuristic algorithms of Dr.Web version 12 and the main "trends" of virus makers - the execution of malicious miners, the introduction of malware loaders (both active and intended to be launched in all areas of the system).
A new stage in the development of Dr.Web cloud detection
In the updated Dr.Web Cloud version 12, a number of new heuristic approaches have been applied to detect threats. Scanning in most cases involves checking in the Dr.Web cloud service. Dr.Web Cloud implements a heuristic check of browser extensions - determining the location of plug-in configuration files and analyzing the configuration file of the scanned browser. At the same time, no files from the protected device are transferred to Doctor Web servers - unlike many other modern anti-virus programs.
In version 12, Dr.Web Cloud is a key component of effective protection.
Step into the future - detection of potential infections
In Dr.Web 12, a new class of incurable threats has been added, which, with high probability using special heuristic algorithms, can be said that the system is infected. For obvious reasons, this is all we can say about it publicly.
Advanced adware protection system (adware)
Adware has evolved from adware itself into adware, where malware has become prevalent: this is the substitution of browser settings, shortcuts, start pages, proxy, DNS, and blocking antiviruses, system applications (for example, , regedit, taskmgr), and other actions.
Infection of the system through the execution of adware has become one of the most popular methods among intruders.
Dr.Web version 12 for Windows has become even more effective in combating malicious adware actions that cannot be detected using signature analysis. Protection is carried out both heuristically and using cloud detection. And, most importantly, Dr.Web disinfects the system against these malicious changes and blockages.
Key features:
Dr.Web Scanner for Windows - an anti-virus scanner with a graphical interface that runs on user request or on a schedule and performs an anti-virus scan of a computer. There is also a version of the scanner with the command line interface (Dr.Web Console Scanner for Windows)
Dr.Web Anti-rootkit (Anti-rootkit API, arkapi) - background scanning for rootkits and the new arkapi. The subsystem of background scanning and neutralization of active threats has been implemented. The implementation of the subsystem required a substantial rework of the Dr.Web software libraries.
Preventive protection- enhanced features of preventive protection of the user's computer Dr.Web Security Space against infection by blocking automatic modification of critical Windows objects, as well as control of some unsafe actions. Improved Dr.Web ShellGuard technology of non-signature (behavioral) blocking of Dr.Web Process Heuristic in the Dr.Web preventive protection system will protect against attacks using the "zero-day" vulnerabilities of
Dr.Web HyperVisor- a component that allowed to improve the system for detecting and treating threats, as well as to enhance Dr.Web self-defense by using the capabilities of modern processors. The component runs and runs below the operating system level, which ensures control of all programs, processes and the operating system itself, as well as the inability of malicious programs to intercept control of Dr.Web protected system by
SpIDer Guard - the anti-virus guard, which is constantly in RAM, checking files and memory on the fly, as well as detecting manifestations of SpIDer Mail virus activity
- the email anti-virus guard, which intercepts calls from any email clients of the computer to email servers using the POP3 / SMTP / IMAP4 / NNTP protocols (IMAP4 means IMAPv4rev1), detects and neutralizes email viruses before receiving email messages from the server or sending email to mail server. The mail guard can also perform spam checking for spam using Dr.Web
SpIDer Gate , an anti-virus HTTP guard, with the help of Antispam . With the default settings, SpIDer Gate automatically checks incoming and outgoing HTTP traffic and blocks the transmission of objects containing viruses and other malicious programs.
Parental Control - restricts user access to resources contained both locally, on the computer itself, and on the network.
Dr.Web Security Space includes the ability to limit the user's time on the Internet and computer, support Windows accounts, control access to external devices (USB devices, keyboards, network cards, COM / LPT ports, etc.) in the full blocking or notifying users about an attempt to access the
Dr.Web Cloud device - within Parental Control and SpIDer Gate, the ability to check URLs on Doctor Web servers is implemented, similarly to the previously implemented Dr.Web Cloud Checker component in Dr.Web anti-virus for Android
Dr.Web Firewall - Perso a national firewall designed to protect your computer from unauthorized access from outside and to prevent leakage of important data over the network
Update module - allows registered users to receive updates of virus databases and other files of the complex, as well as automatically installing them; Unregistered users can register or receive a
SpIDer Agent demo key - a module with which to configure and manage the operation of Dr.Web Security Space components.
Protecting against data loss - in order to protect important files from being modified by malicious software, this function allows you to create copies of the content. your selected folders
the network - allows control of Dr.Web anti-virus applications, installed on the computers within a local network, remote Regis e - without installing the Dr.Web Control Center
DOWNLOAD
uploadgig
https://uploadgig.com/file/download/b567feF6173e0e7d/Dr.Web.Security.Space.12.0.1.2280.rar

rapidgator
https://rapidgator.net/file/e81fca44c4a5fc760f169f548c881e0c/Dr.Web.Security.Space.12.0.1.2280.rar

nitroflare
http://nitroflare.com/view/9555BC9E7A00BF1/Dr.Web.Security.Space.12.0.1.2280.rar