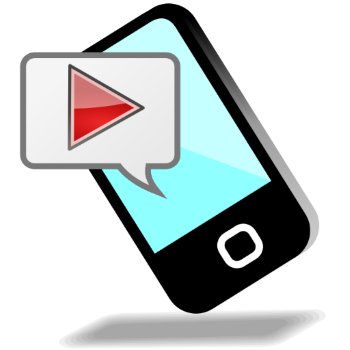 Call Recorder S9 & S10 v2.0.80
Requirements: Android 4.1 and up | Size: 6,8 MB
Total Recall is the Best Selling CALL RECORDER for Samsung Galaxy "S" & "Note" devices including the brand new S9, S9 Plus, Galaxy Note 8, S8, S8 Plus, S8 Edge, S7, S7 Edge & S6 models. This Call Recorder has been developed to provide the most reliable & user friendly call recording available on the market - Guaranteed! Download for free to see for yourself why Total Recall is the most trusted Call Recording app for your Samsung Galaxy Series Phone. IMPORTANT NOTE! Android 9.0 (Pie) breaks call recording on many devices.
Unlike other Call Recorders that simply record the call audio from your Microphone (at low volumes) Total Recall is designed for REAL CALL RECORDING on most Samsung Galaxy & Galaxy Note models which results in full audio from both sides of the call.
FEATURE:
Upload/Send Your Recorded Calls (Manually or Automatically) to:
• Gmail
• Google Drive
• Box
• DropBox
• Evernote
• OneDrive
• Mega & more!
• Record in MP3, WAV, AMR & other audio formats
• User friendly in-call recorder control
• Extremely Flexible Call Recording Naming Functionality
• Complete Control over where & how recordings are stored
• Record All Calls, Specific Numbers/Contacts, or Manually
• Password Protection for Privacy
• Awesome customer support
IMPORTANT NOTE:
Uninstall ANY other call recorder app you currently have installed before testing Total Recall
• Samsung Galaxy Note 8
• Samsung Galaxy S9 / S9 Plus
• S8 / Plus / Edge
• Galaxy S7 & S7 Edge
• Galaxy S6 / S6 Edge
• Galaxy S5 (SM-G900F, SM-G900T)
• S4 (i9500)
• S3 (i9300)
• UK S4 (i9505)
• Galaxy S4 Advance
• Galaxy S4 Mini
• Note 4
• Note 5
• Most Huawei, Sony, LG & HTC Models

https://rapidgator.net/file/286d20ea5139816a36231b2e8456a65a/Call_-Desire-Recorder_S9_S10_v2.0.80apk.rar.html